---
Metro League Round 1 - Yerambah Lagoon
There was a great turnout to the first Metro League outing for the season at Yerambah Lagoon at Picnic Point in Sydney's south. WHO was well represented, fielding full teams in Divisions 1, 3, 4, 5, and 6. This is a map that hasn't been used for many years, with a maze of well-defined and not-so-well-defined tracks criss-crossing this patch of bushland not far from the Georges River.
Despite all WHO teams being full, unfortunately we didn't win any of our match ups this round. In Div 1 we were up against perennial champions Big Foot and went down 22-33. Big shout out to Selwyn Sweeney who was the best of the WHO performers picking up 8 points with a time of 56.49.
In Div 3, we had the firepower of Lee Coady who picked up the 10 points with his super fast time of 39.48, but this wasn't enough to get us over the line against Big Foot who beat us 31-24. Welcome to our first time Div 3 runner Warren Bax who picked up a handy 4 points.
Div 4 was a much closer affair, with our team going down 27-28 to Uringa/Central Coast. Jay Seeho led the way picking up 9 points for WHO with a time of 41.19.
In Div 5 we were up against Big Foot, and unfortunately they beat us 30-25. Some solid performances from Karen Langan (8 points 46.48) and Janice Seeho (7 points 46.55) kept the scoreline respectable.
Finally, in Div 6 we were up against Garingal who won 34-21. Stephanie Chan picked up the 10 points whizzing around in 16.06!
All in all a great day of orienteering. Looking forward to Round 2 at Lansdowne on 2 May! Get your entries in.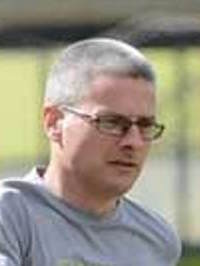 Josh Braidwood
Club Captain
---
Hi everyone,
As the summer orienteering season draws closer to an end, its time to gear up for one of the highlights of the Sydney orienteering calendar - Metro League!
Metro League is for everybody - whether you are a beginner or an experienced orienteer.
Metro League is an opportunity to experience bush orienteering in a way that is highly accessible and close to home. And a great way to meet your fellow club members!
Metro League is a competition between clubs across 6 divisions - Division 1 being the longest/hardest and Division 6 being a course of Easy/Moderate standard suitable for new and or young orienteers. WHO enters teams across several divisions, with 5 people per team. Don't worry if you can't make every event, just come along to the ones you can!
Note the Metro League dates on your calendar.
To help us work out how many teams we will enter this year, we need to have an idea of how many people will be interested in attending at least some Metro League events.
Please drop me a line to let me know if you are interested in Metro League this year. The more the better!
If you're curious but would like to know more, email me or give me a call on 0400 305 818.
Cheers
Josh Braidwood
Club Captain