26 January 2021
WHO members named in NSW 2020 ONSW Awards. . .
Janet Morris and Barry Hanlon have received the ONSW Encouragement Award

From the award citation:
"As individuals and as a partnership, Janet and Barry have for decades stimulated and supported the growth of orienteering in western Sydney in particular, and in NSW more generally. Barry is an expert at building maps. His expertise is evident in the excellent "How to create high quality orienteering base maps", available freely on the WHO website. It has been recommended highly by interstate experts in mapping.

Janet is the organiser / coordinator for the annual Western Sydney Orienteering Series (WSOS) and was integral to establishing the series which was developed to attract newcomers and provide WHO members with the opportunity to set courses and organise / control minor events."
Barry says the Club should have got the award, because without the Club's support they could not have achieved the outcomes cited.
10 January 2021
2021 got off to a flying start with the Western Sydney Orienteering Series event at Rouse Hill Regional Park
[Results are on Eventor]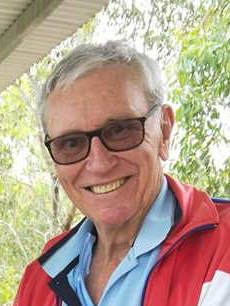 Ian Miller writes:
WHO Team - Thank you for your help at Rouse Hill. We delivered a successful event for our first event for 2021 and with the new Covid rules. Some new processes were implemented and innovations introduced Delivering an event is a team effort and and all who where present contributed.
Aurelie Valais set the courses which received a number of compliments. "Did the score event and thought it was a good "orienteering" course ( not just a "runners" course) especially in that you had to read the map well".
Registration went well and our ability to adapt was tested by the pages with the QR codes not making it to the event. Last week, Barry Hanlon and James created a fall back method to register attendees using the internet should the QR code not work and it was brought into action and worked well.
New Covid rules were released requiring a new Covid plan. Robert Bradley wrote it while on holiday without his laptop.
Another challenge occurred with control #127. You may have noticed on your printout that you visited control #106 and not #127 even though the maps showed it as #127. Around 3:30am on Saturday morning control #127 went rogue. It turned itself on, the red light was full on and it emitted sounds. It was decided that #127 was unreliable and it was replaced by #106. While we were packing up control #127 went rogue again. Tim has taken it for further examination. As far as I know its calls for help to Dr WHO remain unanswered.
Another lesson learned and there are always lessons from each event is to check when the gates open to the park. Aurelie, Sylvie, Barry Pearce and I arrived at 7am to find the gates shut. The ranger arrived shortly after so it was only a temporary issue. The sign at the entrance says the park is open from 8am to 8pm.
A highlight was the arrival of the Buntoro Family group of ten. Thank you to all who helped their introduction to orienteering. They enjoyed it immensely and asked if we would be back at Rouse Hill next Sunday. I pointed them to the next local event at Galston.
Lastly a thank you to whomever arranged the weather. When tagging the controls we had re-scheduled a number of visits due to rain. It was a nice cool morning but was very warm for the later starters.
Another successful WHO event done and dusted.
Thank You
Ian